About Us…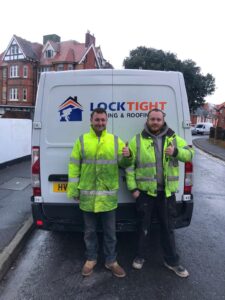 Here's a little about us section to give you an idea of how we operate and to let you get to know the team here at Locktight Building & Roofing Ringwood. So to start off, We're a local building & roofing service that provides top quality services day in and day out all across the Ringwood area. With over 25 years experience. All the tools and skills required to complete any roofing task. And a friendly attitude towards customers.
When you're looking for a competitively priced roofing service that has it all, look no further than Locktight Building & Roofing Ringwood. We're available from early in the morning to late at night and always guarantee your calls will be friendly and informative with our office team who know all there is to know about roofing. Call today and speak to someone. 
As well as priding ourselves on doing great work. We're also a lot faster than other roofing services in the area. We'll be able to come and quote you the same week as your call and start work as soon as you're ready. Our large roofing team consisting solely of experienced roofing specialists will set an unbelievable pace in order to get your building & roofing work completed as soon as possible.
Allowing you to get back to normality. If you'd like roofing services but don't fancy waiting weeks to be seen for a quote why not call Locktight building & Roofing Ringwood today and find out how we're doing things differently.
Professional Team, Professional Services
Our Team of professionals will get right to work wasting no time in making sure your roofing, chimney, or guttering work gets completed in the most cost effective and the quickest manner. We don't like to waste time as we're a busy service so expect us to be out of your hair in no time once work has started.