Roofing Ringwood
Welcome to roofing Ringwood your local source of all services to do with roofing, chimneys, and guttering. We're local to the Ringwood area. What's more is we offer free no obligation quotes with all work. Roofing Ringwood won't make you wait weeks to get a quote either. We work fast to save you time and money. Here is a brief list of just some of the services we're able to offer:
Both Flat & Pitched Roof, Repairs, Reconstruction, & New Roof Construction

Flashing & Lead Work

Roof Extensions

Tile & Slate Roof Repairs

Emergency Repairs

Roof, Chimney & Gutter Cleaning

Chimney Removal, Repointing, & Repairs

Window Installation

Loft Insulation

Guttering Repairs & Replacements

Cladding, Soffits, & Fascia Repairs & Replacements

Free No Obligation Professionally Carried Out Quotations At Flexible Times For Busier Customers

+ Much More…
Roofing Ringwood No Fuss No Mess
Here at Roofing Ringwood we're your local go to supplier of roofing services in and around the Ringwood area. We're fast to respond to all of our customers and are known for providing roofing solutions at competitive rates and a lot faster than other companies. Furthermore with our free no obligation quotes on all work provided you literally have nothing to lose by seeing what we have to offer. Roofing Ringwood focuses on providing a no fuss no mess transparent service to all homes and businesses in the Ringwood area.
What we mean by a transparent approach is letting our customers know all the information from the get go. We'll be able to tell you exactly how much and how long a project will take and cost respectively. All it takes is one phone call to organise your free no obligation quote and one of our professional roofing specialists to come over and take a look at works required. Getting the roofing services you require in the Ringwood area has never been as easy or accessible than it is with Roofing Ringwood.
Call today and speak to our dedicated team about any roofing, gutter, chimney or loft insulation troubles your facing or work you would like completed. As previously stated we're faster to react than other services in the area and charge competitive rates to boot. With our free no obligation quotes we'll take a deep look at your issues and then provide the most cost effective and long lasting solution. Don't wait around for your roofing issues to get worse and more expensive to fix call us today and speak to the team!
Roofing Ringwood Leak Repars
Leaking roofs can sometimes be a quick simple fix. However when left, especially in the winter months or in bad weather the damaged caused by not attending to a leaking roof as soon as the leak becomes apparent can be devastating. Roofs are built to last against the elements for a reason. Water can cause a lot of trouble to the structural integrity of your house if it gets into the wrong places. And whilst it might sound obvious that your roof should keep out water and other elements to protect your house and your things the severity of the risk caused by a leaking roofing cannot be understated.
Luckily for you, roofing ringwood is a local roofing service supplier able to provide a quick turn around on both our free no obligation quotes and the completion of any tasks our customers set for us. Furthermore we're experienced. More than 25 years of experience in fact. This means we know our way around a roof as well as other components and entirely different yet related components of your home or place of work. For instance did you know a broken gutter or even just a gutter assembled wrong could cause a great deal of damage to your roof or the ceiling and walls inside your property.
Call Today..
However it's not all doom a gloom. Especially if you require someone to tackle these issues in the Ringwood or surrounding areas. We cover all Ringwood areas and can be with you usually within the same week of your initial call to us to quote you for works required. All of our quotes are no obligation and completely 100% free. Call us today and book your free quote with one of our specialist team members today. Remember we don't just deal with roofs and if you wish to know whether we provide the service you require you can look on our services age or you can give us a call and a friendly team member will be happy to answer any questions you have.
Loft Insulation From Roofing Ringwood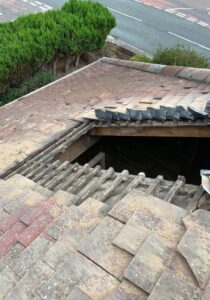 When you think of a roofing service you might not associate them with loft insulation services. However, at roofing Ringwood if you need a local service to provide you with loft insulation services look no further. We're a fast paced hard working team of roofing and loft insulation specialists. Who provide free no obligation quotes on all work whether loft insulation or otherwise. Ready to take on your projects when other services simply haven't got time.
Call today and speak with one of our dedicated team members. You'll be greeted by an actual person. No automated messaging service and no sales pitches. Just honest, hardworking, knowledgeable people willing to help you, the customer in any way they can. Don't wait around for other services to become available. Call us directly and organise your free no obligation loft insulation quote with our specialist team today.
We're here to make acquiring roofing and all of our great services as easy and as competitively priced as possible. So if we can answer just one of the questions you might have about the services you require. Or even about any services you might want from us in the future. The possibilities are endless. Call our team today. We're not in a call centre and will be able to give you all the time you require in order to make sure your questions are answered and your worries are put to res. Call us now and speak to our specialist team today!
Roofing Ringwood Commercial & Residential Services
Finding a roofing service with commercial and residential service capabilities can be hard work especially in a relatively small place like Ringwood. But luckily you've found us. With free no obligation quotes on all services. And a friendly, experienced team to help you every step of the way. Getting those all important commercial or residential roofing services you need has never been easier. We have over 25 years of experience and all the tools and skills to complete any roofing project you put in front of us.
Roofing Ringwood don't wait around either. Some other services in the area might want you to wait months just for a quote. Thanks to the large team at roofing Ringwood we're able to complete tasks sooner than other services which in turn allows us to take on a lot more new projects than our competitors. So when you're looking for a local service that won't make you wait months for just a quote. Look no further than roofing Ringwood.
Whether you're just looking to price a job up in the planning stage or whether you're ready to take the plunge and itching to get a start on your roofing projects. Our team will be happy to help either way. And we'll have you covered fr everything in between also. Don't wait around. When you need those all important roofing, gttering, chimney or loft insulation services but haven't got months to wait. Call the professionals at Roofing Ringwood and we'll see to it that you get the services you need. On the timescale that works best for you. Call today!
Top Quality Services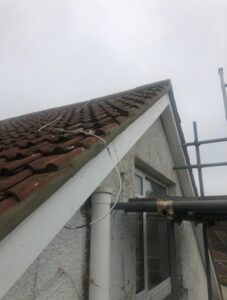 When you're looking for a roofing service local to you. A roofer with a vast range of services ranging all the way from roofing to guttering and everything in between. Look no further than roofing Ringwood.
With one phone conversation you could be organising your very own no obligation free quote with one of our team members. We'll come to your home or work at a time and date to suit you to take a look around your property and see what needs to be done and what you'd like us to do.
The best part about it is if you aren't happy with our quote you you're not obligated to take it. Meaning if you're just at a stage where you'd like to price up your work then we can help you with that.
Roofing Ringwood Professional, Experienced, Specialists
Call now and speak to one of our team. We're friendly, informative and most importantly highly experienced. Next time you have a roofing, gutter, chimney, or loft insulation project you need completing.
Please consider roofing Ringwood as your roofing service provider. We work hard to provide the best and desired finishes possible and because we work so hard and so efficiently this give us chance to take on new projects more regularly than other services in the area that might be fully booked up for up to 6 months!
Roofing Ringwood won't make you wait around for a quote and we're super flexible in regards to when we can provide our quotes and our services. We understand that most people have a tonne of important responsibilities as well as busy schedules hence the reason we're able to provide quotes early in the morning or late at night to suit you. Call now to discuss your options and to start your journey to becoming roofing, chimney, gutter, or even loft insulation trouble free.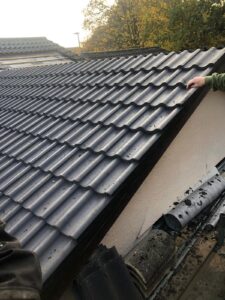 Roofing Ringwood More Than Just A Roofing Service
If you don't see the service you're after listed feel free to visit our services page for more information. Or alternatively if you'd prefer to speak to someone you can give us a call on the number provided above. We're dedicated to providing the very highest quality service for all aspects of our business. From customer service to our high quality roofing work. With over 25 years of experience.
Roofing Ringwood has all the tools, knowledge and experience to make any roofing task a thing of the past. Call our office team today to have any questions you might have answered or even to book in your free no obligation quote with ourselves. You might be surprised how quickly we'll be able to get the ball rolling on making your roofing issues a thing of the past. Call and speak to someone today.
Ringwood Roofing services, roof repairs, cleaning, moss removal, tiles, ridge tiles, flashing, cladding, extensions, chimney repairs, slate roof repairs, guttering, battens, membranes.